Welcome to the Perry County Common Pleas Court Site. The General Division of the Common Pleas Court is a trial court of general jurisdiction created by Article IV, Section 1 of the Ohio Constitution. The General Division of the Perry County Common Pleas Court has jurisdiction over Domestic Relations, all felony criminal cases and a wide variety of civil cases. Our goal is to continue adding content to this site as more useful information becomes available so please visit us regularly.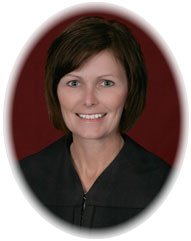 Judge Tina Boyer
Hours of Operation
Our business hours are Monday through Friday from 8:00 am to 4:00 pm. We're closed on weekends and designated holidays.
Important Information
EFFECTIVE MAY 1 2023

We are temporarily moving to 212 S. Main Street, New Lexington, OH 43764
The Courtroom entrance is in the rear of the building.


P-1 to P-100 will need to report for Jury Duty on November 27, 2023. Please refer to your letter for the time and instructions. Thank you.

Location
The Courthouse is located at 105 N. Main Street, P.O. Box 7, New Lexington, OH 43764. We are on the top floor of the Courthouse. View Larger Map