Welcome to the Perry County Common Pleas Court Site. The General Division of the Common Pleas Court is a trial court of general jurisdiction created by Article IV, Section 1 of the Ohio Constitution. The General Division of the Perry County Common Pleas Court has jurisdiction over Domestic Relations, all felony criminal cases and a wide variety of civil cases. Our goal is to continue adding content to this site as more useful information becomes available so please visit us regularly.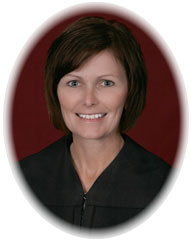 Judge Tina Boyer
Hours of Operation
Our business hours are Monday through Friday from 8:00 am to 4:00 pm. We're closed on weekends and designated holidays.
Important Information
Juror's P-174 - P-180 and Juror's P-1 - P 73 shall report for Jury Duty, Monday, May 17, 2021 at 8:30 a.m. Please refer to your letter for further instructions. Thank you.


THIS TEMPORARY ORDER HAS BEEN EXTENDED UNTIL FURTHER ORDER OF THE COURT

TEMPORARY ORDER IN RESPONSE TO THE COVID-19
(CORONAVIRUS) PUBLIC HEALTH CRISIS


On March 9, 2020, Ohio Governor Mike DeWine issued Executive Order 2020-01D "Declaring a State of Emergency" in response to the growing COVID-19 public health crisis.

On March 11, 2020 the World Health Organization officially declared COVID-19 to be a global "pandemic" requiring "urgent and aggressive action" to control the spread of the virus.

Based upon the foregoing, the Perry County Court of Common Pleas, General Division, has developed a continuum of flexible responses to protect public health, to maintain essential court functions, and to continue to protect the rights of all individuals subject to the authority of the Court.

THEREFORE, IT IS HEREBY ORDERED: effective immediately and until May 1, 2020 or further Order:

1. The General Division Local Rules of Court may be temporarily adapted to allow Court flexibility, within Constitutional limits, in response to the public emergency.
2. The public health emergency may be considered to be a finding of good cause for continuances deemed necessary by the Judge on a case-by-case basis.
3. The General Division authorizes the use of audiovisual devices and technologies for all actions and proceedings.
4. Anyone currently on probation or pretrial release shall report to the Probation Department by telephone, (VACATED by Entry dated August 11, 2020.)
5. All appearances for Court are limited to the Plaintiff, Defendant, Attorneys, victims and witnesses for the case. If you do not have business with the Court, you will not be permitted in the Common Pleas Court, General Division.
6. Jury Trials are suspended until March 1, 2021 unless there is a right to a speedy trial issue. (Order dated January 19, 2021)
7. Grand Jury session is suspended. (Vacated by Entry dated May 18, 2020)
8. The Court will have the lawful authority, within constitutional limits, to do and direct to be done all things necessary to ensure the orderly and efficient administration of justice for the duration of the declared public health emergency.
IT IS SO ORDERED.





Location
The Courthouse is located at 105 N. Main Street, P.O. Box 7, New Lexington, OH 43764. We are on the top floor of the Courthouse. View Larger Map